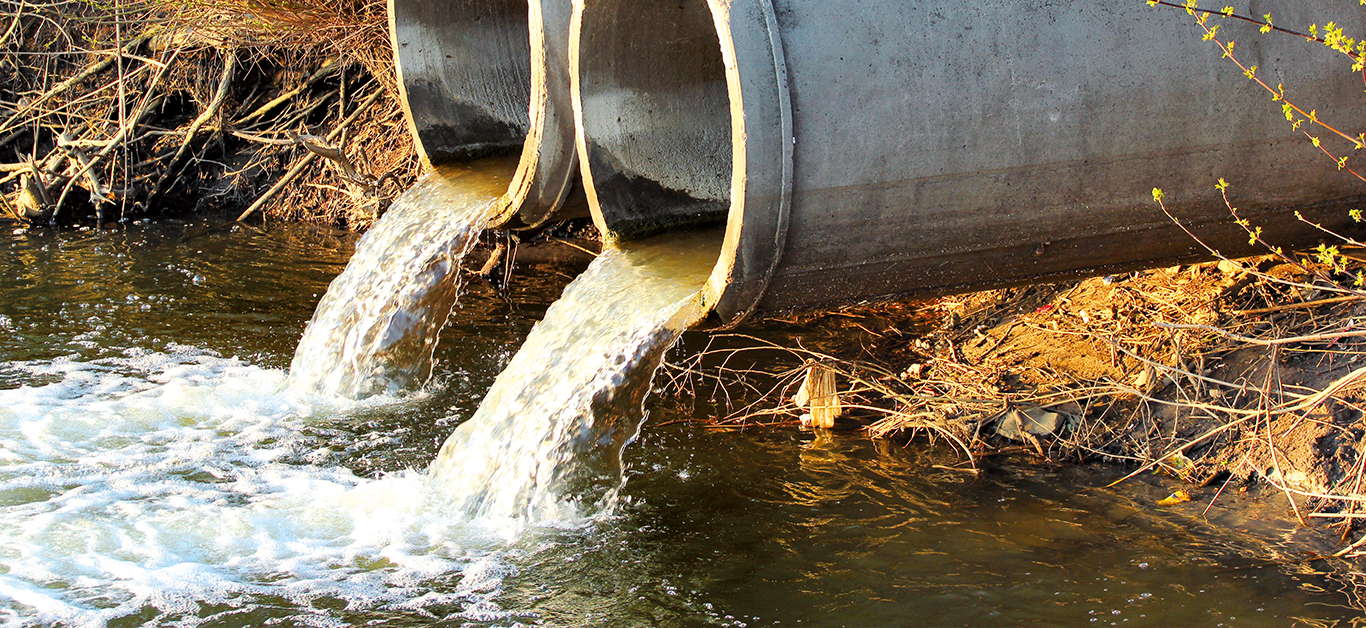 WASTEWATER AND GROUNDWATER TREATMENT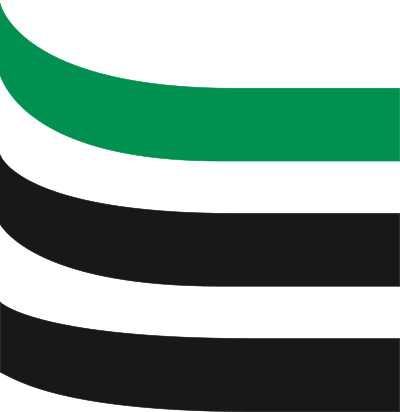 THE CHALLENGE



Groundwater contamination by organic chemicals because of human activity and polluted industrial wastewater is a worldwide problem.
THE TECHNOLOGY



WWO

and

GWO -

in-situ, chemical oxidation processes based on the synthetic generation and stabilization of highly concentrated superoxide radical in aqueous environment.
WASTEWATER OXIDATION
Based on new synthetic way of production and stabilizing of superoxide radical in aqueous environment.
VALUE PROPOSITION
u
Alpha Cleantec has developed a rapid and new solution (technology and machinery) able to decontaminate a wide range of organic pollutants (such as BTEX, TPH, PAH, CHC, PCB, herbicides, crude oil and drug leftovers) with contaminations of up to

100,000 ppm

providing high conversion rates of

> 90 %.
u
The technology can be applied as an

on-site

batch treatment process or with existing equipment for

in-situ

treatment.
u
The methodology can be applied as a standalone process or as part of a wastewater treatment facility.
BENEFITS OF OUR SOLUTION
Granted patents
Elimination of contaminants in minutes to hours
Decontamination without toxic by-products
Insignificant CO2 footprint
Treatment of a wide range of contaminants (BTEX, PAH, CHC, PCB, Herbicides) up to

100,000 ppm

with high conversion

(> 90 %)
| | |
| --- | --- |
| | Very low electricity requirement |
| | Safe for users and environment |
| | Adaptable to existing equipment and process |
| | Cost-effective |
| | Treatment procedures does not avoid continued use and safe work on site |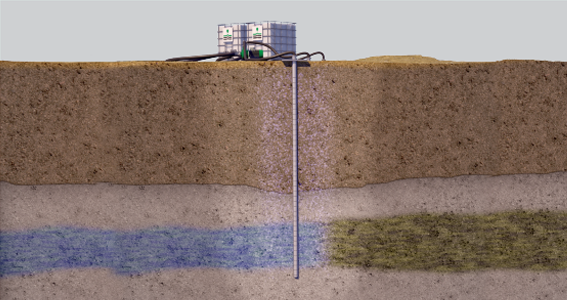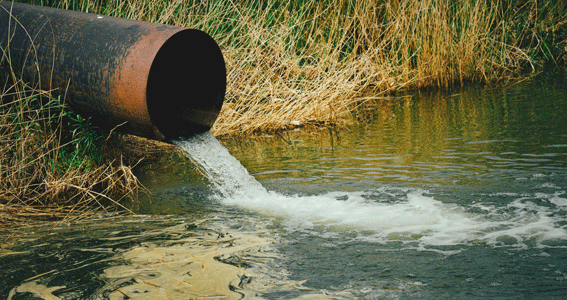 RANGE OF TREATABLE CONTAMINANTS GUIDE
IN-SITU
ON SITE
Contaminants in


Soil, wastewater, sluge, groundwater, surfaces

SOA
AFA
WWO
SOA
AFA
MSO
BTEX
Benzene
◆
◆
◆
◆
◆
Toluene
◆
◆
◆
◆
◆
Ethylbenzene
◆
◆
◆
◆
◆
Xylene
◆
◆
◆
◆
◆
PETROLEUM HYDROCARBONS
Gasoline Range Organics (GRO)
◆
◆
◆
◆
◆
◆
Diesel Range Organics (DRO)
◆
◆
◆
◆
◆
◆
Oil Range Organics (ORO)
◆
◆
◆
◆
◆
◆
AROMATICS
Chlorobenzene
◆
◆
◆
◆
◆
Bromobenzene
◆
◆
◆
◆
◆
Dichlorobenzene
◆
◆
◆
◆
◆
Nitrobenzene
◆
◆
◆
Phenol
◆
◆
◆
Styrene
◆
◆
◆
◆
◆
Naphthalene
◆
◆
◆
◆
◆
Trichlorobenzene
◆
◆
◆
Trimethylbenzene
◆
◆
◆
◆
◆
PAHS
Phenathrene
◆
◆
◆
◆
◆
Naphthalene
◆
◆
◆
Acenaphthylene
◆
◆
◆
CHLORINATED SOLVENTS
Tetrachloroethylene
◆
◆
◆
Trichloroethene
◆
◆
◆
◆
◆
Dichloroethene
◆
◆
◆
◆
◆
Vinyl chloride
◆
◆
◆
Tetrachloroethane
◆
◆
◆
◆
◆
Trichloroethane
◆
◆
◆
Dichloroethane
◆
◆
◆
◆
◆
Dibromochloroethane
◆
◆
◆
◆
◆
Bromodichloromethane
◆
◆
◆
Carbon tetrachloride
◆
◆
◆
◆
◆
Chloroethane
◆
◆
◆
◆
◆
Chloroform
◆
◆
◆
◆
◆
Chloromethane
◆
◆
◆
◆
◆
Chlorotoluene
◆
◆
◆
◆
◆
Methylene chloride
◆
◆
◆
PCBS
◆
◆
◆
◆
◆
DIOXINS
◆
◆
◆
◆
◆
PESTICIDES AND HERBICIDES
Glyphosate
◆
◆
◆
Goal
◆
◆
◆
EMULSIONS
◆
SLUDGE
◆
◆
◆
MUNICIPAL SLUDGE
◆
NUCLEAR LEFTOVERS
◆
ENVIRONMENTAL AND GREEN IMPACTS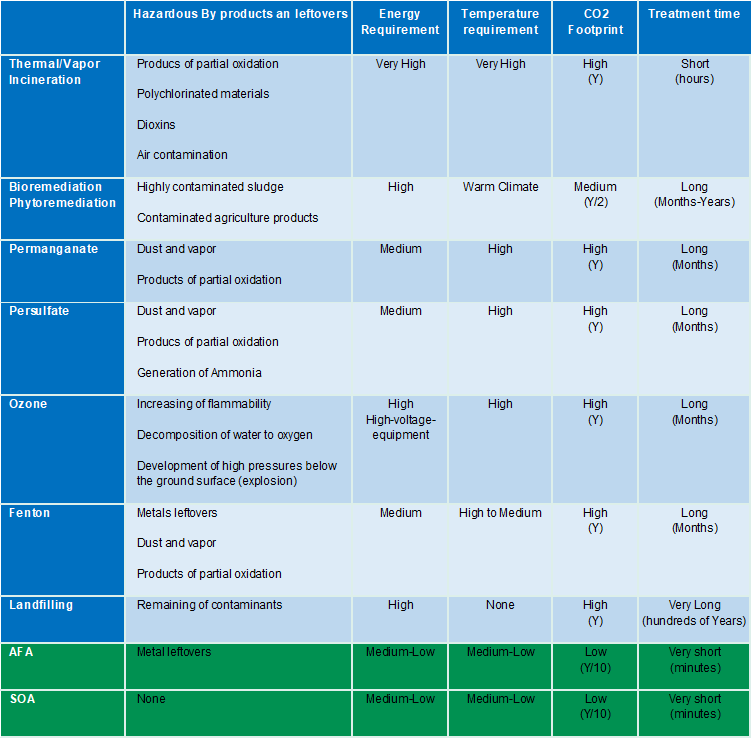 ×
SUCCESS STORIES